Contactless payment systems
What are contactless payment systems and how do they affect you?
Here we look at Apple Pay, GooglePay, Paywave, tap and go,
Cashback app among a host of others that form the new generation.
I recently went to a footy match and parked in a pay area, picked the time and used my Debit card in the machine but at the last moment changed my mind and increased the time. Collected the ticket and Off I went.
At the footy, I went to but a Sausage Roll and no Debit card left it in the parking machine. Naturally, I rang to cancel the card and the nice lady said you can still use Apple Pay. Fortunately, I had downloaded the App so I thought I would give it a try, I was hungry remember and needed a Beer as well so My first time with Apple Pay. Was It a success?
Still haven't used a card many weeks later, it is so good. Let's look at some of the advantages.
First up you can't get your card stolen and using Fingerprint security even if they take your phone they can't use it.
You might leave home without money, cards but never without a phone.
It is easier to use than diving for your card and trying to match it.
Who has contactless pay
Now when I search there is ApplePay, googlepay. Samsung pay, Paywave, Tapandgo and countless others so it looks like the next generation of payments is Contactless paying.
The annoying part is that it is designed around the mobile phone and we still have a fight between Ios and Android and the two will never meet.
What is interesting is that the rise of Debit card use is now taking over Credit cards, perhaps we are waking up to the credit card fees.
What else is new in everyday shopping?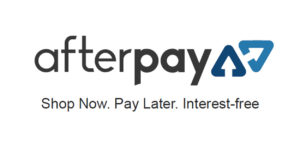 In the olden days, we had Laybys where you bought a product and slowly paid it off before picking it up. Then came credit cards that fixed the problem for a while and now we have pay later campains.
You buy a product and make a few simple instalments to pay it off.
Afterpay, zippay etc are now an everyday shopping experience for those needing credit. It is free if you meet the four instalments on time but naturally expensive if you default.
One good thing is that it does not hit the retailer to hard at about 6% it is a reasonable transaction fee so you don't need to feel guilty. It will, however, reflect on the discount provided by the shop.
One new way to combine this is the Cashbackapp by Cashbackliving.
You get a discount upfront in cash into your wallet. This becomes a Debit card for payments to participating outlets and you can use it for shopping at Woolworths outlets like Fresh Food Petrol and alcohol.
It is also an annuity program where you earn money from other peoples shopping
Discounts are still king in my view and will provide better value than pay later shopping but "if you ain't got it then strap it"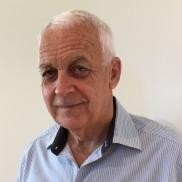 Peter Hanley