Multi level marketing
People look at Multilevel marketing based on their history with the product.
We have all seen Tupperware, Herbalife, Amway, etc at and think get rich scheme.
A version of Multi level marketing
"MLMs very rarely emphasize the extreme likelihood of failure, or the extreme likelihood of financial loss, from participation in MLM. MLMs are also seldom forthcoming about the fact that any significant success of the few individuals at the top of the MLM participant pyramid is, in fact, dependent on the continued financial loss and failure of all other participants below them in the MLM pyramid." (Wikipedia)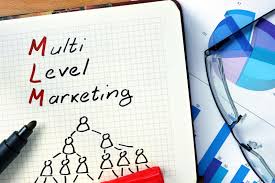 In this case, Referral, selling or network selling is a more apt description even though it does have the added benefit with levels of income.
A better version with Annuity Marketing
The new USA based term Annuity selling more aptly fits the bill here. Once it starts to pay it continues to pay for the long term.
While you don't have any product to sell, a feature of Pyramid Marketing, it is limited to just 5 levels of income giving ample opportunity to earn at a recognized participation level.
The purpose of this plan is to encourage others to shop better and for that help, you earn some income.
That income is sometimes very small to start but when added across your Hierarchy it grows very quickly.
Retailers love cashback
The participating retailers love this form of selling because you become a preferred customer as you share the loyalty aspect of the deal. You get paid for loyalty. They get the continuing sales.
There has long been a push between retailers at shopping counters. Woolworths, Coles and IGA being the main three. They all have loyalty and incentive campaigns but go that bit extra to gather more customers.
The Cashback company aligned with Woolworths in part because the one card can be used for petrol, alcohol, all products at Big W and food. This

covers over 60% of your weekly spend plus you still get all the Bonuses. Petrol discounts and exclusive offers.
Cashback retailers are those wanting to provide that extra mile in service and to keep you coming back.
Greet you by name and encourage the use of the app.
Imagine the thrill when your Phone based app shows available funds of $10 or $50 maybe even a couple of hundred dollars as your community grows and grows.
No need for embarrassment
There is no need to be embarrassed about pushing a product or having to join in the corporate indoctrination sessions that others push.
You are recommending a way to shop for everyday goods and services and generate a cash reward that can continue to build for years to come.
There is no limit to the opportunity only that imposed by yourself and that is why we offer no guarantees, just a clear direction to make it big time.
The shopping app offers so much that only after using it can you really appreciate the power contained within.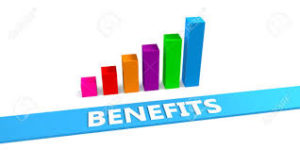 The important feature is that there is no upfront cost, no annual fees, and the opportunity to enjoy a free leased Car if you choose to upgrade to be an Ambassador at just $99.00 inc one time, lifetime.
What should I do now?
What do you do now, ask for your special download code load it on your mobile phone and begin to share?
Put your credit card away, put your hesitation away because just 5 recommendations could see you with an income that helps the family meet the weekly expenses, not just this week but every week for years to come.
Multi-level marketing. There is a better deal.
I have a package to see you rise above the pack, contact me now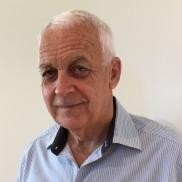 Peter Hanley
coachhanley@westnet.com.au
PS. You can simply recommend shopping at Woolworths to turn an income. Ask me how.