Best small business insurance
How to achieve the best small business insurance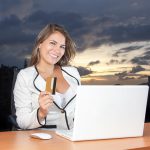 The Best small business insurance is not a need  to do it is a must do and you
have it in your hands to guarantee your own success.
Have you ever wondered why some businesses get new sales just wandering
in the door when you have to fight to keep your customers happy and 
staying loyal?
I know it really irks me when my competitors grow faster than I do and
it really keeps my foot on the pedal because I am sort of competitive,
Hence it's not that I need to win I just hate to lose.  LOL
New business should come from a variety of sources spread evenly across many options or you may one day face a big problem.
I, therefore, provide  you with a couple of great examples:
Joe retailer has a great corner store, lots of foot traffic and walk-in business and life is good.
The Council in its wisdom then diverts the road that passes Joe in a different direction and oops no more traffic.
Business is down by 70% with only a few locals still coming in.
Poor Joe what can he do, closing the doors is a potential option?
Bill trader has great website traffic, more orders that he can handle until
one day Mr Google changes the algorithms or whatever it is that he does and Bill's
traffic drops by 70%.
Quick reduce costs to save the day.
This would never happen to you if you take out your own best small business insurance.
Customer insurance, sign me up now, I want some of this.
Well, let's face it, no one but you can insure against customer loss or events out of your control. Because of this, you need the best small business insurance available.

What we can do though, is to ensure that our customers come from different channels.
Then, if one channel is disturbed the others will cover the loss and business will go down by a manageable amount.
At one stage I had a well know franchise as a second business. Now the Franchiser spent a king's ransom on advertising to drive people through the door.
It was a very competitive industry and when someone else had a better offer than ours, as was often the case, sales went down, no fault of ours but we wore the results. 
To protect ourselves and internally driven we set up local marketing of our own using several ways to the market. This would insulate against purely a price driven operation.
Over time we became one of the leading stores in Australia by writing our own best small business insurance.
You might think that your business is protected from loss because you are a service business and your customers will keep on coming.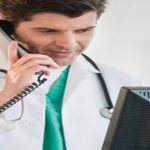 Think again.
The dental industry provides a really good example of customer loss that is not under their control.
Some time ago Medibank decided to have selected suppliers that would adhere to a price point on most procedures. In particular, the high end procedures where the money is made.

The price point was under the going market, (read discounted,) and offered a real incentive to change. This was particularly so when Medibank newsletters and written information pointed to the Capture market. Even the staff at Medibank would point you in that direction.
When a Medibank select outlet was near to a local Dentist, guess who missed out and where the pilgrimage of customers went.
Now I would say that the Medibank dentists had to work a bit harder to make the same money but they had the customer flow so it was not too hard.
The competition was doomed.

The poor local dentist was in no-mans-land. They hoped customers would stay but as always price is a great lever to change and it was to late for most to act.
I raise the above because you would believe a service industry like dentistry would be safe from intrusion and have a nice comfortable existence.

Customer loss like that not only impacts on your monthly income it also really hits the value of your business in a three to ten-fold effect.
You need the best small  business insurance you can get to protect from business failure
Could they have taken out customer Insurance? What can you do?
We started this dialogue looking at businesses that relied on singular sources of traffic.
Times have changed enormously over the past five or so years and you now have many avenues to market to chose from.
You must, however, use those channels actively to deliver and importantly retain your customers.
What are some of the things we are talking about that will make that huge difference?
We will look at nearly 30 ways to market that you should use.
The number one is your website, This should deliver the largest percentage of new business and generally runs around 30% of new activity.
Saying that websites have changed and you need to change with them.
Do you understand heat maps, pop-ups, exit pops, funnels, Google +, location-based marketing, checkouts, Payments, comments to name just a few of the changes?
In the past, you could have had a good site and expensive SEO and been at the top of the game.
The problem with the Internet is that things change and you need to change with them.
In my coaching program, we cover all these issues in a regular update of items and what to do about them.
M
ore terms and conditions of the insurance policy and 30 traffic sources
How many channels to market do you have?
Where are your new customers coming from?
How will you grow your business next year by 20 to 30%
These are questions every business should ask and actively make a plan to achieve.
I talked about the Medibank dentist that took all the high-end customers with leads from Medibank.
Do you think they were happy with that, sat back and rested on their laurels.
Lordey no, They are active and serve as a great example to every business in providing your own best business insurance.
My confession

I confess I went to one of the dentists because I needed a fair amount of work and they were a couple of grand cheaper.
It has been a good marketing experience as I have watched it unfold and I take the opportunity to share it with you.

They use emails to death, fathers day mothers day, birthday and reminders.

They use SMS regularly as a reminder and a prompter.
They used ordinary mail with special offers.

They have called me by phone and spoken to me personally to promote a booking.
They are as busy as because they are working to retain business.
Now the above is 5 channels of business, referrals, email, SMS, regular Mail and phone calls. Then location, brochure drop and recommendations a total of 8 direct channels.



It does not stop there.
 They promote a special product, same day crowns, and then we go to Social media.
Yes Facebook, Twitter and Google +. They have great comments on the WEBSITE and they have the local sponsorship of a soccer club taking us to over 20 active channels to market.
That's in a business that is being spoon fed customers from a major provider, and there is more!
They use Local directories and pay for a front position.
They get business from Bupa, from HBF, from Insurance companies through HICAPS and from GEMoney with teeth finance. 
That's around 30 channels to market if any one or two channels fail the impact will be minimal, they have Insurance.
HOW DO YOU COMPARE WITH YOUR MARKETING?
Do you want to build the pillars to customer insurance?
In my Coaching course based on small business marketing with the Internet and social media, we build each one of the growth channels over a period of time.
We will help you to create your many pillars to market and create a platform that will ensure your future.
We achieve this by having one at a time working and then move on to the next.
The courses are paced so you or the staff can learn what to do without taking a huge amount of time or cost. to establish.
Some you will have some you will need and many you will need to know the rules to achieve a result.
What you won't get is days of Videos telling you how good we are and taking up most of the days. We remain focused on you.
Every business is different, and what works for one won't work for
another.
By establishing many pillars you can then develop further the ones that contribute the most and build your own best small business insurance.
No business can do without the pillars to build a platform of success. 
In conclusion, we have shown you how business can fail, and we have shown how they can prevail so which one do you chose to be, winner or looser it's your choice.
Get into training now at CoachHanley and become today's winner.
The best small business insurance is not a need to do it is a must do.