Cliqly, a review and what they won't tell you—you might think this is good but have a look at the details before going ahead
A product like no other

This is not a scam
You drive the process
It has stood the test of time
Your free trial will prove the promise
As an affiliate marketer, I am always looking at ways to improve my performance. I was not looking for this product but stumbled across it connected to something else and thought it was worth a quick look.
Email Marketing Program
Cliqly does not pretend to be anything but an email marketing program. They have millions of email addresses, and they want to share them around to get the best bang.
Therefore, you will have a bit of work to do, but nothing that you won't handle.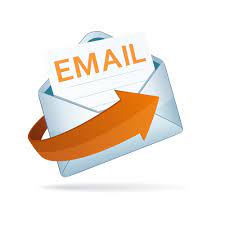 The free trial
The whole thing starts with a free trial, so you get to try before you buy. Plus your commissions start from day one if you are lucky.
Anytime someone clicks on a link, you get paid.
They tell you exactly what to do with your 500,000 contacts and set up a plan that takes five days to complete. Then you decide your Paid for the future.
It's a bit like paid advertising. If you spend $100 and get $200 back, it's a great deal, and you would do it all day.
However, the risk is far less with Cliqly because the results are loaded along the way. But you will need to continually invest money in the system.
However, the amount and timing is completely in your hands. Furthermore, clicks are costing you around $0.10 each, not dollars each
Locked in
You can start making commissions in the first few days, which is pretty exciting (I did on day two), however, you can't withdraw until you have a $300 balance. You need a referral or two to top up the bank or invest the $97 to go to level two and get a bundle more email addresses.
When you upgrade, you also lose the ability to send instant emails and need to program them into the future. This allows Cliqly to do their planning, so it is not a big deal.
Nothing is hidden from you
Bobbie is very upfront and tells you exactly how it is, however, it takes more than a casual glance to understand the whole process.
You will be building a long-term business, not just playing around so this is a very unique opportunity
When you upgrade, the fun really starts. You can stop promoting their products, including your own affiliate links, and drive traffic to high-paying affiliate sites at an unbeatable price.
You will gain your own subscriber list.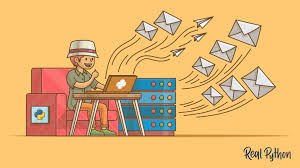 Not only do you get paid commissions, but you also build your own list. Quiqly gives you 5,000 customers, and then every time someone clicks on a list that you are promoting, they are added to yours. The email list is invaluable. However, you will only be able to use it on this site because other suppliers will not accept them. This is not a problem, but it is necessary to understand.
However, if you promote something like GetBackup, which has an inbuilt autoresponder, and you achieve traffic on your emails, then an opportunity exists to move them to a properly automated system. This could be a game-changer
Would I recommend Cliqly?
It certainly is an easy way to make money without a lot of work. They supply it all except for your effort in sending emails every day.
The $0.10 commissions may seem low, but referral commissions are good, and you get a bite every time your recommendations buy more emails.
Thus creating a long-term income stream.
They are adding new email addresses every day and the market is so big it will never be crowded out
Conclusion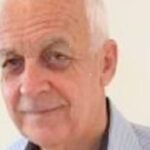 A lot of people will think this is too mundane and not worth the effort; however, the more astute will quickly see the long-term benefits and a way to make a reasonable income that will continue well into the future. I am In and welcome you to join me by clicking on a link and enjoying a free trial and making up your mind based on your results
Exploring the best affiliate programs