how to create an online training course that people will read and take you to one of the highest income brackets on the internet
People are looking for online courses every day
Learnworlds
You name a subject and someone wants to know how to do it. Furthermore, they want it now work from home because they are time-poor.
When you have experience in any field it may well be time to share it with others.
Getting paid for writing a course
I recently wrote a 9 part series on setting up your blog Starting with an introduction and ending with the all-important analytics. This was a blog series and is freely available on the net therefore I get no income from all my hard work. I may achieve some affiliate payments however I am not expecting too much.
What if I had put that work into a training course that could be sold and I would earn a payment on everyone.
Who would need to write a training course?
The field here is very wide and may include;
A business for staff training
Perhaps a school for extra lessons
Maybe a sporting group or cultural arena
Certainly for clubs
Self-improvement lessons
Charitable organizations
A step when taking a new job and you are short on some qualifications
The desire will come at any time and you need to be ready.
Let's hear from a few of the people using the product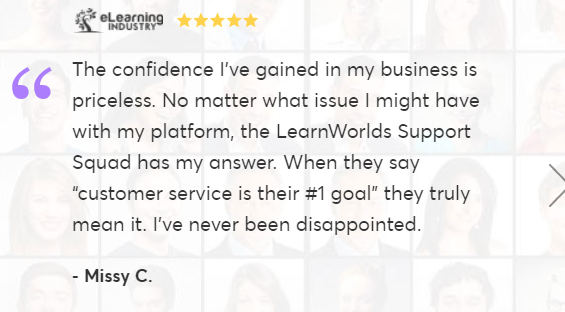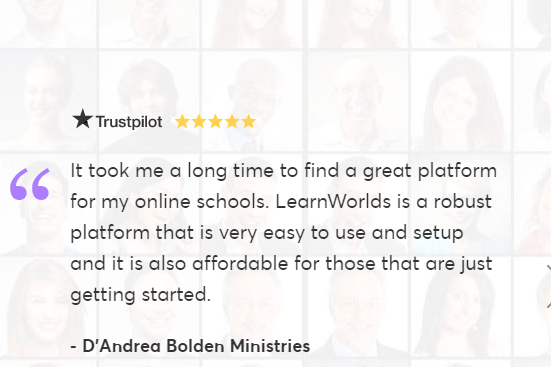 How to set up a training course
Setting up a plan means thinking like a reader. Remember you know it all but your audience is there to learn.
Start at the start and take them on a journey of discovery.
Follow the How, When, and Why rules to fully explain the lessons in easy-to-learn chunks. Add videos and or audios where possible because they reinforce your delivery.
Be clear and concise and link to additional material where you can. However never run ahead of yourself. keep it focused on the specific content you are attempting to pass on.
Certainly, pictures are great but only if they specifically reference your subject and are never just thrown in for effect.
Many readers fast read the content and great headlines and smart pics draw their attention.
Add questions, titles, pointers, overlay images, links, and a lot more interactions to your videos! Make them more vivid and engaging
Use a professional template to structure your course
The image helps your wording by providing appeal and professionalism.
A properly crafted program can help deliver results much faster than the ad-hoc approach to writing.
You don't have to be a designer to create a professional, stunning eLearning website that communicates your academy's mission to your audience. If you're looking for a beautiful website template for your academy, look no further! We have everything you need to get started!
Website templates are a great way to level up your academy's website faster & effortlessly without a line of code. Since they're created by expert web designers and developed by the LearnWorlds team, you only need to focus on building your content and making tweaks that fit your brand.
Using a pre-crafted product saves you a lot of time but still allows the scope to show your creative talents to the maximum extent.
Can you make money writing a course?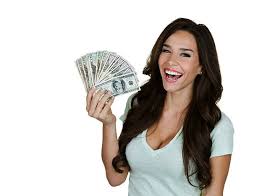 Selling a course one time won't make you rich however when you count thousands of sales over many years it can be a great opportunity for you.
Courses range from free to many thousands of dollars depending on the value they deliver and audience demand. Like any business, you can create mystery around delivery and prove outstanding results that participants can gain.
Selling your course
Like any business, there are a lot of marketing opportunities.
They start with any captive audience and referrals are the basis of all new businesses
Social media and targeting an audience is ideal for a free ride
Facebook and Instagram advertising is available (at a cost)
Email marketing and newsletters create a following of interested customers
Tied in with an autoresponder the do a soft sell on visitors
YouTube is a perfect vehicle for the promotion
and finally Hosting with a learning group will gather sales,
Marketing is the backbone of every business and you are out to sell your course so do it in style.
When one course is not enough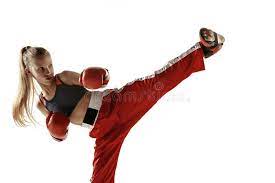 Even if you are a single-issue marketer you can build on the stable of training.
Kickboxing for beginners
Improve your safety with a street fighters guide
Advanced Kickboxing with examples
Learning to teach Kickboxing
Even seniors can Kick
It is all about Kickboxing however catering to very different markets and focus groups.
Mobile courses are all the rage
Of course, half the world lives on Mobile phones and iPads so you must cater to them.
A good example is an exercise class where the mobile can be used as a guide when you are at the gym or on the exercise mat.
Your phone training must travel and learning the different aspects of course delivery are important.
A great place to start your course building
I have tried several outlets to build a course and finally stumbled across one company that can deliver it all. LearnWorlds will deliver you an opportunity to make a success of delivering your unique information to the masses and making a success of it.

LearnWorlds is your one-stop platform to create, sell, promote and monetize your digital content. Start your free trial today!
Click on the above and get access to your free ebooks that will provide more insights into this opportunity. It costs nothing to gain knowledge that can create wealth in a short time.
Conclusion
Training is a career opportunity for many however online training opens the door to a greater range of people that don't want to sit at the head table.
Once your course is done it is repeated countless times to a growing audience and whether it is a paid course or in-house offering the results are the same. The information is delivered in the best possible way.
How to Create an Online Training Course by Peter Hanley