What is Grok, and how will it help you? This is the latest in AI models being bought out by Elon Musk to compete with ChatGpt and Googlr Bard
An open-source language model
First of all, I went to ChatGPT for an answer.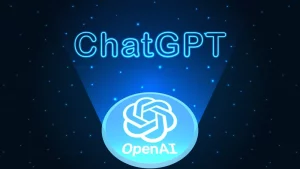 As of my last knowledge update in September 2021, there's no information about Elon Musk introducing an AI system called "Grok." My training data doesn't include events or developments after that date, so I can't confirm or provide details about any recent announcements.

If Elon Musk has indeed introduced an AI system called Grok, it would be crucial to evaluate its capabilities, features, and applications directly to determine how it compares to systems like OpenAI (which developed models like GPT-3, the technology behind ChatGPT) and Bard.

Comparing AI systems involves various factors such as the underlying technology, the scope of applications, performance in specific tasks, ethical considerations, and more. Each AI system may excel in different areas based on its design and purpose.

ChatGpt
However, on November 23, Grok said
Grok is an AI modeled after the Hitchhiker's Guide to the Galaxy So intended to answer almost anything but also suggest the questions to ask

However, Grok is designed to answer questions with a bit of whit.

A unique and fundamental advantage of Grok is that it has real-time knowledge of the world via access to the platform X (formerly Twitter)

Furthermore, it will answer spicy questions that are rejected by most other platforms

Grok is still in very early beta production, which is the best they can do with two weeks of training. Therefore, you should expect rapid improvement

xAIgrok
What Elon said: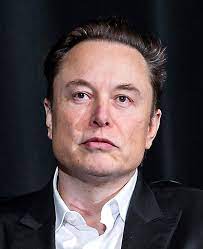 In a recent interview with Lex Fridman, he and Leon went on about physics and engineering, explaining that the Grok will get closer to an exact answer than a guess taken from pre-written work.
More real-time: What is Grok and how will it help you
The current programs have a 12–24 month time lag, which distorts current information so the use of X as real-time data could change this greatly
Chat GPT is still useful
I asked ChatGept to give me a list of appropriate tags to use and to add a short summary to put on my YouTube post. It naturally obliged, and they were put to good use.
As a blogger and writer, I use language models every day and have a preference for Chatpt but that is a personal thing. I can't wait till this new model, Grok is launched It will add to everything I do on a daily basis.
I also use it to help with Videos
Conclusion
I asked Ai to write it for me.
Dive into the future with AI-Language Systems! 💡 These cutting-edge technologies, like ChatGPT and others, use advanced algorithms to understand and generate human-like text. From natural language processing to creative writing, AI language systems are revolutionizing how we interact with computers. Discover the power of AI-driven conversations and explore the endless possibilities in the world of language and technology.
The proof will be in the results
What is AIGrok and how will it help you with Peter Hanley