Gotbackup review and income strategy on the fastest growing Cloud service and MLM opportunity in today's market
Who is Gotbackup
GotBackup is a cutting-edge digital cloud storage service developed by Joel Therien, the CEO of Now LifeStyle/GVO. This innovative solution is designed to provide users with a reliable, secure, and automated backup system for their valuable data. With GotBackup, individuals can store, sync, and share files and folders conveniently and efficiently.
Knowing your data is safe
In our increasingly digitalized world, the importance of safeguarding precious memories, critical work files, and other essential digital assets cannot be overstated. Losing these valuable assets due to hardware failure, account breaches, accidental deletions, theft, or cyber-attacks is a nightmare scenario that no one wants to experience. GotBackup offers a comprehensive solution to this problem, ensuring that users can protect their data and retrieve it whenever needed.
User friendly
One of the standout features of GotBackup is its user-friendly interface, making it incredibly easy to navigate and use. Whether you're a tech-savvy individual or new to cloud storage services, GotBackup provides a seamless experience. The service allows users to access their files from anywhere, anytime, as long as they have an internet connection. This level of accessibility ensures that users can retrieve their data conveniently, whether they're using a web browser on their computer or accessing files through their mobile phones.
End to end Encryption
GotBackup prioritizes data security, implementing robust measures to protect users' files from unauthorized access and potential threats. By leveraging state-of-the-art encryption protocols and advanced security technologies, GotBackup ensures that data remains confidential and safe. Users can have peace of mind knowing that their files are stored securely in the cloud and are easily retrievable in case of any data loss incidents.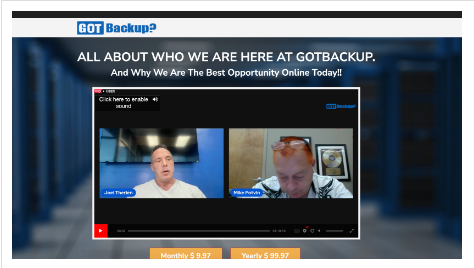 To provide a comprehensive understanding of GotBackup's features and benefits, we invite you to watch our GotBackup review video. This informative resource will delve deeper into the functionalities of the product and provide insights into how the opportunity works. By exploring the review video, you'll gain a better understanding of how GotBackup can cater to your specific data backup needs and help you safeguard your valuable digital assets.
Unlimited storage space
One of the most appealing aspects of GotBackup is its unlimited storage capacity. Say goodbye to worrying about running out of space or having to delete files to make room for new ones. GotBackup's affordable plans offer you unlimited storage, allowing you to back up everything—from your favourite photos to your entire movie collection. This means you can preserve all your precious memories and important work files without any limitations.
The initial family plan comes with 6 terabytes shared between 6 users and over any number of devices. That is equivalent to about 10,000 movies of storage. Then you simply add 2 terabyte packs when you need them
Why Choose GotBackup for Your Data Backup Needs?
In today's digital world, having a reliable backup service for your valuable data is more important than ever. The stories of data loss and the devastating consequences that accompany it are all too common. I personally experienced the nightmare of losing irreplaceable photos and videos when my Facebook account was hacked and my cell phone stopped working. That's when I discovered GotBackup—a service that has become my go-to solution for protecting and backing up my digital assets.
What sets GotBackup apart from other backup services is its unmatched security features. The state-of-the-art encryption technology ensures that your data remains safe and inaccessible to anyone but you. With GotBackup, you can have complete peace of mind knowing that your files are stored securely and can be easily retrieved whenever you need them.
Cross-platform compatibility
Another advantage of GotBackup is its cross-platform compatibility. Whether you're using a PC, Mac, smartphone, or tablet, GotBackup works seamlessly with all your devices. Their user-friendly app makes it incredibly easy to back up and restore files from anywhere in the world. Now, you can access your data whenever and wherever you need it, making your digital life more convenient and efficient.
Automation at its best
GotBackup takes the hassle out of data backup with its automatic and scheduled backup features. You can set up the system to perform backups automatically, ensuring that your files are continuously protected without any manual intervention. Alternatively, you can schedule backups at specific times that suit your preferences. With GotBackup working silently in the background, you can focus on what matters most to you while your data stays safe and secure.
Accidentally deleting an important file is a common occurrence, but with GotBackup, you don't need to panic. The service offers instant file recovery, allowing you to retrieve lost files with just a few clicks. No more sleepless nights or frantic searches for lost data—GotBackup has got you covered.
Sharing and collaboration are made easy with GotBackup. You can give permission to others to access and collaborate on specific files, eliminating the need for separate file-sharing platforms. Whether you're working on a team project or sharing family photos with loved ones, GotBackup simplifies the process, making collaboration seamless.
Gotbackup offers Exceptional value
GotBackup's family plan offers exceptional value by protecting you and up to five other family members. For just $9.97 per month, you can secure the data of your entire household. Compared to competitors in the industry who charge similar prices for just one person, GotBackup's family plan provides incredible savings and peace of mind for your entire family.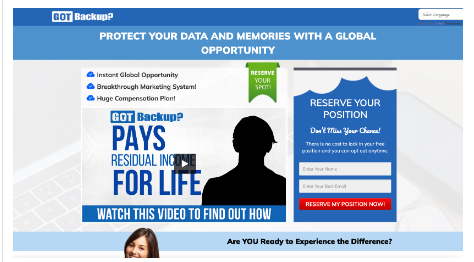 Not only does GotBackup offer an outstanding backup service, but it also presents an exciting opportunity for affiliate marketers. By promoting GotBackup and sharing the service with others, you can earn generous commissions. The compensation plan is designed to reward affiliates, with 50% direct commissions on the first month and 25% recurring commissions thereafter. Additionally, you can receive a 25% matching check for anyone you refer who becomes an affiliate themselves. With GotBackup's global availability, multi-language support, and the power of its marketing system, it's a compelling affiliate program worth considering.
Conclusion
In conclusion, GotBackup provides a comprehensive and secure solution for your data backup needs. With its unmatched security, unlimited storage, cross-platform compatibility, automatic backups, instant file recovery, sharing and collaboration features, and affordable family plan, GotBackup stands out as an exceptional choice.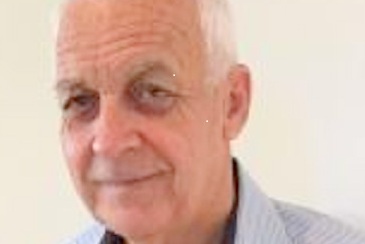 Gotbackup review and income strategy by Peter Hanley