5 Affiliate Marketing Tips That Will Skyrocket Your Online Earnings. Affiliate marketing is not getting rich quickly it is becoming successful with the right ideas
About affiliate marketing
Affiliate marketing is being paid to sell a product that someone else has. You send the customers and they do the rest so it should really be the easiest job ever.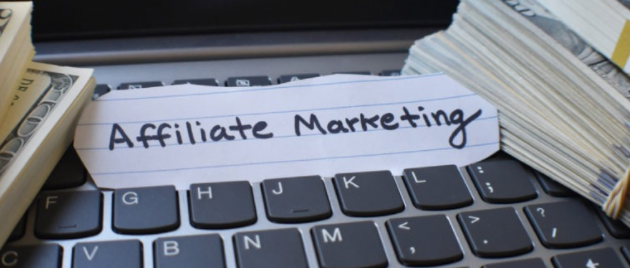 Here we go through the five most critical steps that you need to understand and get right.
1. Know your audience
The best way is to build an avatar of your ideal buyer.
Male or Female
Age range
Income
Country of location and nationality
Language

Not everyone wants what you are promoting and all marketing has different readers so this simple procedure will save you a lot of time.
EG; trying to sell a $1000 product to a young person in a third-world country would be a waste of effort. They want free products because they have no disposable income and high needs.
Selling High-speed car accessories to a female audience will have limited appeal
However, selling Baby Wear to young men won't get you anywhere.
When we get into Social media you will see that each has a specific market, if you don't know your audience you will use the wrong media.
2. Choose products with a good return
There are several ways to earn income and they are;
One of sale
Recurring Income
MLM selling
Bonuses
My first example is selling on Amazon. What was once great is now hardly possible because of low margins and short Pixel time.
You have around 24 hours before your lead reverts to them and you lose your 2-3% commission. On a Hundred dollar sale that is around $3 for all your work.
Recurring income is paid monthly overtime. By building a base of customers you can build a nice income stream that may last for many years.
You end up with a business that can be sold or just take the money and let it run.
MLM or Multi-level marketing is not common but I will give you a great example of it working.
There are always competitions and bonuses for high performance that often pay more than the base commission
Extra reading; should you pay money to learn internet marketing
3. The provided tools
Look for businesses that have done the hard work for you. They provide images and emails Advertising copy and Social Media Banners so that you are ready for business.
One company even includes an Autoresponder that does all the emails for you. look here.
Training can be a tool and live training with the opportunity to ask questions is a very good offer.
The last is a mentor to do one on one training to keep you ahead of the game
Having to do all this yourself leaves you behind the eight ball because they employ experts and test the media before using it.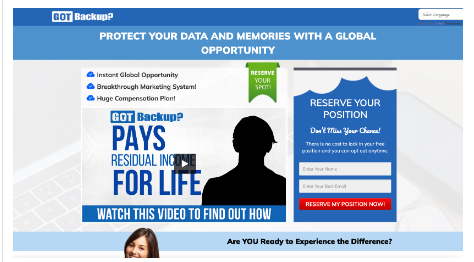 4. Gathering traffic is your role
It is best to attack the market from at least 5 different media. They will work in various ways and results will naturally vary but will also change over time. Of course, you may use the same media and also duplicate many ideas but different people will see it at different times and increase your take-up rate
However, saying this you really need to be selective with your media so you are not wasting time and getting the best possible returns.
Very loosely Facebook is for the older generation as the young ones have gone to TikTok.
Instagram has a large female audience and Twitter is more business related and academic-based. Therefore knowing your demographic will vastly boost your results and save you a heap of time.
YouTube has a significant audience that stays online for extended times and Shorts and reels are taking off big time. These are 60-second pictures that tell a quick story like a TikTok video.
Note I have said that each media has a larger audience but it is never exclusive and testing can provide a better insight.
Email still leads the market and Newsletters boost the returns.
Websites and blogging are also useful to a certain market and nothing beats one on one contact via any means.
Extra reading; Why I stopped writing long blogs
The time element
When you are building a future it is not going to happen overnight. People need to Know about you and what you do. As they begin to like you you also build trust that your word is the answer and that following your advice will lead to success.
If you randomly walk up to someone on the street and say "Hey buy my product" you will get a quick no way answer in not-so-polite terms. However, if you are there every day they pass and others are talking to you their confidence will grow. As they see you marketing to others they will be encouraged to delve deeper into what you do and they may even buy your product.
Importantly building a relationship takes time so take advantage of that knowledge and use it to your gain.
It will not be instant money, a fad that quickly fails but a long-term venture to a much larger and sustainable business of which you will be proud.
Conclusion
We could include other things like the importance of content but that will come as you develop your skills to a very large market.
Affiliate income is excellent because it has no limitations, it can come from more than one place and will grow with you over time. Furthermore, you have but one role and that is being a salesperson. Let others do all the hard work.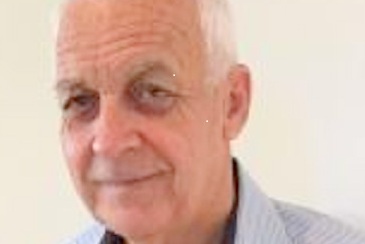 5 Affiliate Marketing Tips That Will Skyrocket Your Online Earnings by Peter Hanley
Gotbackup review and income strategy