The email file, remember to change the links and add images where appropriate. Use templates when you want.
The emails at Gotbackup
Hello %%SubscriberFirstName%%
Gotbackup has the whole lot for you.
A substantial cloud backup service to cover all your devices and include 6 users in the family or business plan
This is a launch of a product tried and tested over time and is a must for every family and business.
Data gets lost every minute of every day and you could be next.
Mobile phones are constantly overflowing and need support
Gotbackup will be the fastest-growing business in 2023 as they include all mobile devices in the stable of content.
Because I am so excited about this I am happy to share it with you
This is backed by 25 years of experience and a purpose-built service that will cater for every need
A unique affiliate plan can be part of the package.
2 This got good clicks
Gotbackup
. w with Mobile phones included 25-05-23
Thank you for looking at Gotbackup.
In a recent email, you indicated that you would like some more information so I am happy to provide it.
Gotbackup is such a good deal that it is really worth considering.
6 Users, 6 terabytes and under us$10 a month or cheaper annually
each user can have several applications. ( Mobile phones now included)
I have a hard drive but it sits on my desk while my desktop, laptop and importantly my wife's computer are in danger.
It is only when something happens that I do a backup and it could be too late.
Data can be lost, computers stolen, equipment failed or you are away and want to retrieve information online.
Gotbackup does a variety of tasks and all for one price.
Importantly they have an affiliate system where you can introduce a few friends and pay your way with commissions.
Further, if you want a second income the Multi-Level marketing set-up allows you to build a substantial monthly payment.
This system has stood the test of time and used successfully for many years so legality is accepted
Every week they have a bit of a chat about the system so I have given you a link to hear for free a lot more.
Thanks for reading and I hope to send you lots more.
Peter Hanley not much action
peterhanley@coachhanley.com
The loss of data
3The loss of data can have a devastating effect and no matter how careful you are things happen.

Lost and stolen laptops, equipment failure, and even natural disasters have become all too common.
Unless you invest in expensive offsite equipment you are living in Jeopardy all time.
I push this because it has happened to me. I had to wander town trying to recover important information from
a bad hard drive and now understand the cost of failure.
Gotbackup is the complete package.
This can be used for home, for work, travelling and anywhere you want to be.
It is always on and updating every few minutes without slowing the computer
6 users, 6 terabytes and as many devices as you want
Combined with a nice affiliate package for those that are interested it becomes the perfect deal.
Sleep well at night knowing you have a secure and reliable backup system
Is Gotbackup reliable? Joel has been at this for 20 years and they own everything in a purpose-built building in Texas.
Peter Hanley
peterhanley@hanley
An alarming truth
Friend,
I recently shared the unsettling truth about personal data loss and how Gotbackup can protect you from such nightmarish scenarios. Today, not only do I want to remind you of the importance of safeguarding your data, but also introduce an exciting home-based business opportunity with Gotbackup that you simply cannot miss.
As the alarming facts about data loss continue to spread, the demand for secure and reliable backup solutions like Gotbackup is skyrocketing. This growing demand presents a unique and profitable home-based business opportunity as an affiliate of Gotbackup. By joining our team, you'll be helping others protect their precious data while earning a significant income from the comfort of your home.
Here's a quick recap of the hair-raising statistics highlighting the need for a service like Gotbackup:
Over 1 in 5, people have experienced data loss on their personal computers or mobile devices. (Source: Acronis)
Roughly 30% of users have never performed a backup of their data, leaving them vulnerable to potential disasters. (Source: World Backup Day)
In 2021, cybercriminals attacked a new victim every 10 seconds, putting personal data at risk of theft or corruption. (Source: Cybersecurity Ventures)
As a Gotbackup affiliate, you'll enjoy these fantastic benefits:
High Commission Rates: Earn generous commissions on every sale you generate, creating a sustainable source of income.
Extensive Support: Receive comprehensive training and support from our team, ensuring your success as a Gotbackup affiliate.
Expanding Market: Capitalize on the ever-growing demand for data protection solutions in both personal and professional spheres.
Flexible Schedule: Work at your own pace and on your terms, allowing you to maintain a healthy work-life balance.
Joining the Gotbackup affiliate program is not only a smart business decision but also a way to make a positive impact on people's lives by helping them safeguard their valuable data. Don't miss this incredible opportunity to protect your data and embark on a rewarding home-based business journey with Gotbackup.
If you're ready to take the plunge, just visit
>>>> https://gotbackuptour.com?id=PeterAdrian
If you have any questions, feel free to reach out to me, and I'll be more than happy to help.
Looking forward to having you on board!
With a template Autoresponder
Find Your Moments Hi %%AffiliateFirstName%% The marketing system with Gotbackup is second to none. You have been receiving regular messages from me using the free Autoresponder. A quick message and it is read by everyone on your list. Therefore adding a few names every day quickly builds a downline. Anyone can do that Full stats are available and you can see who your operating clients are. Making money comes easy at Gotbackup
Hi %%SubscriberFirstName%% I had a hard drive fail on my main computer. I drove across town to the repair man who said it will take a few hours to find the records, and come back then. The next question was "What files do you want?" I looked blank and said all
Well, that is going to take all day come back tomorrow. His charge was reasonable about $200 ( plus a hard drive) but my wasted time and stress had no value.
Make Extra Money for Your Family
| | |
| --- | --- |
| | So I bought a hard drive I invested in a Harddrive for around $250 and copied all my files over to it. Then my wife reminded me she had no backup so another hard drive. The problem is they gather dust and do not back up as they hide on a desk. I have spent the equivalent of about 6 years of Gotbackup service and it is still not working. Furthermore my mobile keeps telling me it is full! Read More |
No Experience is Necessary
| | |
| --- | --- |
| | Set and forget You set up Gotbackup on all your devices and then it works on its own, automatically and almost live |
| | |
| --- | --- |
| | Refer a few friends The next step is to make some extra money, if this is your thing. Add a few email addresses and Gotbackup do the rest. PS this template is part of your included marketing plan. Read More |
| | |
| --- | --- |
| TALK TO US TODAY! | 1800 116 116 |
Saving data
%%SubscriberFirstName%%
Have you got a phone cover on your mobile phone?

Good because it may not break when you drop it, excellent protection.
Are you protecting your photos?
Not with a phone cover surely!
This is just one of the important things that Gotbackup covers, automatically

Every time you take a photo.
Think of your partner and your kids, how bad if they lose everything?
Gotbackup review and income strategy
Peter Hanley
Sharing
%%SubscriberFirstName%%
Working from home or away from the office has its moments.
Like when you need a file and you can't access it from where you are.
It happened to me recently.
I needed a copy of my passport to prove my identity, Government departments are like that.
My choice was to drive the 10k home and back and waste half a day or download it.
What would you choose?
It might not have been 10k it may have been another country, a different time zone.
What would you do?
My ex-wife and Husband had a bag stolen in Dubai. Everything was gone, passports, money credit cards the lot.
The credit cards were in both names so when they were cancelled they were left with no money, no identity.
(A lesson here for travellers.)
A couple of days at the Embassy and a whole heap of stress.
What if they could have downloaded copies of all documents, it would have saved a heap of time, expense and worry
Cloud files are available anytime from anywhere.
Is this worth the small amount you pay for Gotbackup
Peter Hanley
Sharing
%%SubscriberFirstName%%
Gotbackup does a lot more than just store your files.
Of course, you can recover data when necessary that is a Given
But you can share your work
Recover early drafts
Access them from anywhere
Sync with your other devices
Find that photo that is lost
The list is long and the benefits are worth the small investment
And that is without losing any data from all the natural disasters you may come across
Well worth the small investment
Peter Hanley
Promoting Gotbackup
%%SubscriberFirstName%%
Ok, I get it you are too busy to bother promoting Gotbackup.
It all seems too hard, but is it?
Done for you emails are written and ready to send.

An autoresponder works every day and costs you nothing. You would pay $35 a month for this anywhere.
A weekly live sales meeting that keeps you right up to date.
Pre-done Social Media pics.
If that's not enough I will need to find more
Peter Hanley
Marketing suite
Maeketing suite
Hi %%SubscriberFirstName%%
You may be wondering how hard it is to market GotBackup.
They supply just everything you could need.
First of all and unique to them is this Autoresponder, which sends out new emails every day to all new enrollees
Second, is the Social media messages designed for Facebook and Instagram. Copy and paste.
Then the pre-written emails are ready to copy and paste.
The weekly live training that explains everything you need to know

And for those with webpages or blogs the images. I use these and they are working really well.
That is a whole lot of ways to attract a customer or two and start your income.
Peter Hanley
The powerline
Hi %%SubscriberFirstName%%
This is a concept again unique to Gotbackup.
People under you are signed to a Pay line or powerline where you share
followers with your subscribers.
When you reach four shares and two sales you are entitled to a monthly bonus, currently about $10 for doing nothing.
Your pay line is earning a 25% commission share so that is also working for you.
It is a simple matter of allocating slots once a week to maximise your returns.
Therefore, everyone, under you that has signed on with you will earn you money in some way, every month.
That is why the commission schedule is so good.
Oversold
%%SubscriberFirstName%%
Is Gotbackup oversold
The truth is that Gotbackup is really in its infancy.

Relaunched in late March 2023 it has hardly touched the surface.
In Australia, there are just a few of us on the money board
Worldwide there are about 700 recognised marketers.
At Wealthy Affiliate training and web host site, there are about 1.5 million
selling the product. OK, it took ten years to get there but it shows the potential.

Dropbox a cloud storage site has over 700,000 members and leads the market

With about 250,000 paying over $900 a year for the privilege
You could well be a pioneer that leads the field by slowly recruiting over time.
Guarantee
%%SubscriberFirstName%%
Everyone wants a guarantee and I know Joel would cancel at any time
However when you can have a look around and make your decision based on reality
It is a bit much to ask for your money back.
The affiliate cost is us$40 but it is one-time only to set up your account.
The autoresponder is worth this much every month and is included.
First of all, you can copy all my emails into your autoresponder to save the work.
I shall even supply them if you have deleted them, free of obligation.

However, make sure you change my links to yours.
Load a few email addresses and see what happens.
Gotbackup is addictive and you will quickly be on the sales board.
Not a lot to lose.
Don't Miss Your Chance!
Passive income
Passive income works for you and continues over time.
Fixed deposits are forms of passive income. However, your input is selecting the right
place and the best return, even changing when the opportunity arises.
Renting out a House is a form of passive income, you can pay someone to manage it for
you or do it yourself, there is always some interaction
Gotbackup is passive income. The commission lines go on for as long as the base stays.
Your role is to add a few names to the business.
As your base grows so does your income and that is when you can sit back and listen to the music
click to log in
Written by AI
%%SubscriberFirstName%%
Subject: Secure Your Data with Gotbackup – Protect, Backup, and Access Anytime!
I hope this email finds you well. I am reaching out to you today to introduce you to Gotbackup, an exceptional cloud storage solution that offers a wide range of benefits for individuals and businesses alike. Allow me to highlight why you should consider using Gotbackup to protect, back up, and access your valuable data.
1. Unparalleled Security:
At Gotbackup, your data security is our top priority. We employ state-of-the-art encryption protocols and stringent privacy measures to ensure that your files are safe from unauthorized access. With Gotbackup, you can rest assured that your sensitive information remains confidential and protected.
2. Reliable Backup Solution:
Data loss can occur due to various reasons, such as hardware failure, accidental deletions, or unforeseen disasters. Gotbackup offers a reliable backup solution that automatically and securely stores your files in the cloud. With our advanced backup technology, you can easily recover your important data whenever you need it, ensuring peace of mind and minimizing the risk of permanent data loss.
3. Easy Accessibility:
With Gotbackup, you can access your files from anywhere, anytime. Our intuitive and user-friendly interface allows you to conveniently browse, upload, and download your files across multiple devices. Whether you're using a computer, tablet, or smartphone, your files are always within reach, enabling seamless collaboration and productivity.
4. Versatile Storage Options:
We understand that storage needs may vary, which is why Gotbackup offers flexible storage plans to suit your requirements. Whether you need a personal plan for your individual files or a comprehensive business solution for your organization's data, we have you covered. Our plans provide generous storage capacities, ensuring ample space for all your files.
5. Outstanding Customer Support:
We take pride in providing exceptional customer support. Our dedicated support team is available to assist you with any questions, concerns, or technical issues you may encounter along the way. We are committed to delivering prompt and reliable assistance to ensure a smooth experience with Gotbackup.
Don't wait any longer to secure your data and enjoy the convenience of cloud storage. Take advantage of our special offer by signing up for Gotbackup today!click here By using this link, you can benefit from exclusive promotions and discounts.
If you have any further inquiries or would like more information about Gotbackup, please feel free to reach out to me directly. I would be delighted to assist you.
Thank you for considering Gotbackup as your trusted cloud storage solution. Safeguard your valuable data with us and experience the peace of mind that comes with reliable and secure storage.
Best regards,
Peter Hanley
Peterhanley@coachhanley.com
PS Tomorrow I shall tell you about this message, very interesting
Who writes for me
was asked the other day where I get my email messages from.

Some come from the heart, I really love the product.
Some from the marketing suite that is available on the site
Maybe copy from a pro occasionally
And this latest is straight from ChatGPT the AI writer
Ask a question, and get an answer. post it then check the results
The time it took, was maybe 5 minutes tops.
Whilst I was playing with ChatGPT I did a website review on Gotbackup
and thought you might be interested.
Peter Hanley
peterhanley@coachhanley.com
Chat GPT is not taking jobs, the people using it are.
Live training
%%SubscriberFirstName%%
Gotbackup has weekly live training with Joel
The latest is a little light-hearted approach by a top affiliate
Jerry Schroeder
I believe Jerry will be doing this every week so it adds to the value
I liked this because it could resonate with us all
Nothing to buy
Peter Hanley
I am not sure about you but AI is changing the world.

It really simplifies our everyday business.
At Wealthy Affiliate ( a website training and hosting program) they have really taken it onboard
They have a Niche finder that will take you from an Idea to a branded website.
Then they have weekly training. I used it this week when I asked ChatGPT
to write a review for me. The answer is really related to how good the question is.
Based on the following "review criteria", provide a review of the following
product [Gotbackup]. Use all the information that you have available to you, to
provide comprehensive insight into the review. Within the review, I want to compare this
particular product to Dropbox and Sync, so naturally flow into that comparison segment. I
also want to naturally tie in a promotional block, promoting Gotbackup as well, so
please offer that. My "affiliate link" is [affiliate link], so any time a Gotbackup is
mentioned, please include my affiliate link in () beside it.
Time to do this, is about 45 minutes because of some research, additions, images and links
So, if you ignore AI do so at your peril because your competitors won't
Peter Hanley
Images and content
%%SubscriberFirstName%%
Another area of marketing is in the written word.
However, images work really well.
Gotbaqckup supplies Promo links, banners Ad Copy and Social media banners.
I write a lot of blog posts and include links to Gotbackup.
I also add a few banners using HTML Code to make them interactive
I can't do that here but the above is an idea of one they supply.
Gotbackup track every banner click and this one is one of the favourites.

The banner gets more attention than the affiliate links on the page so
Not including one would be an error.
As an affiliate for any business marking is your road to success
Peter Hanley
stories
%%SubscriberFirstName%%
I had a bad experience today.
In my day job, I sometimes have to deal with Telstra
an Australian phone carrier.
One of my clients had lost diversions on the telephone lines which they need.
So I went to the site and spent the next 1.5 hours fixing a five-minute problem.
loosing 1.5 hours is so much lost production not to mention the hour in travel time.
Marketing Gotbackup has none of these problems. In fact, My marketing works
whilst I sleep. or exercise or eat. Far better than sitting in a client's office with a phone
attached to my ear waiting for someone to talk to.
Is it hard? Gotbackup do it all for you so it is miles ahead of anything else
Peter Hanley
My secret
%%SubscriberFirstName%%
My secret is pretty simple.
If you do nothing then you get exactly the same.
You have been on a decision-making journey and know
quite a bit about Gotbackup
The product is excellent
The price is unbelievable
The marketing tools are the best in the market
Affiliate income generous
What is not to love?
Peter Hanley
Making money
%%SubscriberFirstName%%
Watching the days live session and the old subject of
"Can you make money with Gotbackup?"
The answer was that over 650 individuals have made money
since they started in April 2023
This was just one example from the many that were shown.
It is Cheap,
it is good and no experience is needed
Peter Hanley
Health
%%SubscriberFirstName%%
I was watching a video with Health expert Michael Mosely
He suggests a cold shower every day gives you better health and
prolongs your life.
As I write it is the middle of winter so cold = really cold.
Michael says that you will acclimatise to the shower and it gets easier.
I have gone halfway and finished with a cold shower, brrrrr
However, it does actually warm you and makes you feel great.
The fear of turning the tap gets easier every day.
Committing to Gotbackup is a bit like that, once you make the decision
you feel great and life gets better.
Peter Hanley
making money

"Most people are too busy earning a living to make any real money" – Jim Rohn
Look, I know how it goes.
You have work, family obligations,
and probably a lot of things pulling at your attention strings.
However, here's the truth:
The BEST way to free up more of your time is to automate your income…
If you want to be able to have more time:
To spend with your kids
To invest in your relationships
To pursue things you actually enjoy doing
Then you NEED a stream of income you don't have to babysit.
Conclusion
These are the main emails that worked, change any links and add any images to make them your own.
Hope it helps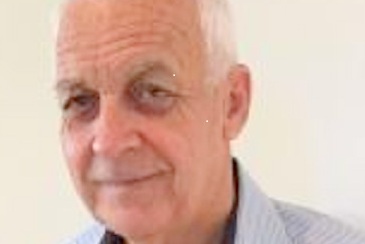 The email file by Peter Hanley
5 affiliate marketing tips to skyrocket your affiliate income